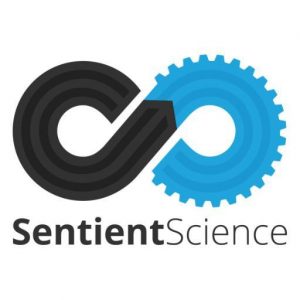 Sentient Science, a Buffalo, NY-based software as a service materials science-based company, raised $22.5m in Series B funding.
The round was led by Georgian Partners.
The company intends to use the funds to provide new technical, security and software capabilities within DigitalClone® Live for the continuation of market growth from 20,000 wind turbines to 100,000 globally, and then to 1 million rotating assets and to hire additional 70 employees, including a chief financial officer, vice president of software, software developers, and sales and marketing staff in the offices located in United States, Europe and China.
Led by Ward Thomas, CEO & President, Ed Wagner, BS, Chief Digital Officer, Dr. Nathan Bolander, Ph.D., Chief Technology Officer, Jason Rios, MBA, VP of Aerospace, Gerald Curtin, MBA, Vice President of Asset Actions and Delivery, and Aaron Russell, MBA, Finance, Sentient Science is a third party to the operators of rotating mechanical equipment like wind and gas turbines, providing materials science-based life predictions and life extension actions through its DigitalClone® Live software platform. DigitalClone Live's 3D prognostic watch lists deliver 18-month rolling forecasts of short and long-term prognostics and life extension action recommendations for inventory, maintenance, servicing forecasts and budgeting to the operator. Through its BuyOnLifeTM program, operators can purchase aftermarket parts from the supplier network based on the life impact of the offering.
Sentient Science currently monitors and provides life extension actions for 20,000 wind turbines across 200 wind farms globally, and simulates 440,000 bearings and 100,000 gears within DigitalClone Live.
FinSMEs
27/07/2017