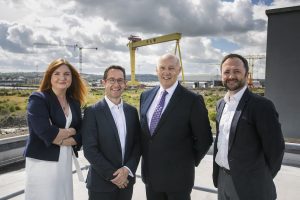 B-Secur Ltd, a Belfast, Northern Ireland, UK-based ECG biometric authentication company. raised £3.5M in funding.
The investment included £1.5M from Accelerated Digital Ventures (ADV), £750K from the Bank of Ireland Kernel Capital Growth Fund (NI), with the remainder provided by private investors.
The company intends to use the funds to grow in the next 12 months and continue to invest in science and engineering in Northern Ireland and beyond.
Led by Alan Foreman, CEO, B-Secur has developed a patented biometric technology that uses an individual's unique heartbeat pattern, known as electrocardiogram (ECG), to authenticate identity. As an internal biometric, ECG authentication can minimize hacking or spoofing risks for increased security and convenience.
The company is currently working in the UK, Ireland and US to respond to customers across many sectors including automotive, financial services, access control, smart cities and buildings, and healthcare, with the semiconductor industry at the core of its technology development process.
FinSMEs
25/07/2017