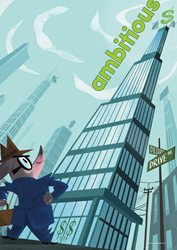 Mrs. Wordsmith, a London, UK-based edtech startup, raised £2m in seed funding.
The round was led by Kindred Capital with participation from Reach Capital, SaatchiNvest, and Ropart Asset Management, amongst others. In conjunction with the funding, Leila Zegna of Kindred Capital and Basma Alireza, angel investor behind electronic gaming companies Playfish and SuperCell, will join the Mrs. Wordsmith board. Professor Ted Briscoe, who leads the Natural Language and Information Processing Group at the University of Cambridge, will join the advisory board.
The company will use the funds to continue to develop and improve its subscription-based paper product, to fully develop its dictionary, the word engine that will understand the context and relevance when a user queries a word, to build out its technology team and to expand internationally into consumer and school audiences.
Launched in 2016 by CEO Sofia Fenichell, Mrs. Wordsmith has created a subscription-based vocabulary program for young people to learn rich and unique words in a way that's visual, easier to grasp and retain. Working on the neuroscientific basis that the brain better retain information that is unusual, the words have been hilariously illustrated by Mrs Wordsmith's Art Director, Craig Kellman, the artist behind the films Madagascar and Hotel Transylvania, and his team.
FinSMEs
14/06/2017