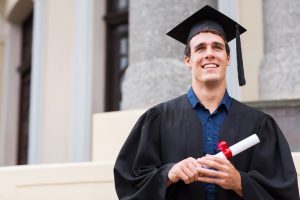 Finance remains one of the most popular degree options among many graduates to this day. However, many students still aren't aware of what positions are available to those with a finance degree. Fortunately, the demand for finance graduates is ever expanding and the choices are virtually endless for those who those who would like to pursue a career in the field. Here are a few examples of positions opened to those with a degree in finance.
Financial Analyst
The job of a financial analyst is to gather financial data and analyse it for organizations, individuals, businesses and government agencies among others. Financial analysts will also be in charge of research stocks, bonds, and other financial instruments to provide assistance to investors, bankers and corporations. They might assist financial officers and provide advice on mergers and acquisitions. As a matter of fact, financial analysts were instrumental in the merger between Coral and British gambling juggernaut, Ladbrokes. You can read a review of Coral here.
In addition, financial analysts might be called to perform complex quantitative analyses and report their findings in reports.
Actuary
Actuaries are called to fill leadership roles in finance related industries such as accounting firms, insurance companies, rating agencies, and banking. Finance majors will be required to use their mathematical skills to calculate the likelihood of various incidents and evaluate their financial outcomes. Like most finance positions, actuaries will be required to use a variety of software to perform calculations and report their findings to higher ups within their organization.
Credit Analyst
Credit analysts will be asked to perform credit evaluations on loan applicants and evaluate the risk associated with financing them. During their formation, finance students learn how to assess the credit viability of various organizations and interpret financial data and records. Finance majors are equipped with the financial investigative know-how to verify the legitimacy of information provided to them by loan prospects. Finance graduates who work as credit analysts might also be asked to monitor certain trends in their respective industries and come up with strategies that can help institutions repay their loans faster.
Commercial Estate Agent
Finance graduates with a knack for sales and good communication skills might also consider looking for commercial estate agent positions. In addition to finding and brokering property deals, commercial estate agents might be called to analyse the financial status and business plans of their clients to make recommendations as to which spaces would be more suited for their operation. They will also be required to calculate the value of properties they list on the financial potential it will represent for prospective buyers.
As you can see, there are tons of positions opened to finance graduates. Whether you decide to pursue a position as a commercial estate agent, actuary, financial analyst or credit analyst, make sure that you understand what each position demands from you so you can choose a field that fits with your natural aptitudes and interests.
FinSMEs
12/06/2017