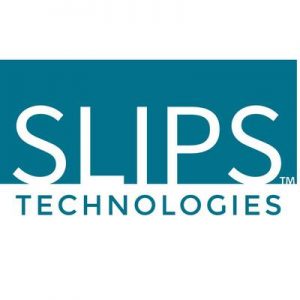 Slips Technologies, a Cambridge, Mass.-based high-tech materials company that creates slippery coatings for multiple industries including manufacturing, marine vessels, and medical devices,, raised $8.6m in new financing.
Backers included Anzu Partners, BASF Venture Capital, private investor and Swiss entrepreneur Hansjörg Wyss, and the Massachusetts Clean Energy Center (MassCEC).
The new funds will be used for product development and testing, commercialization, and expansion of core technologies. The announcement also includes a recently awarded $2.95m grant from the U.S. Department of Energy's Advanced Research Projects Agency – Energy (ARPA-E) to develop and test SLIPS™ anti-fouling paints to address fuel efficiency and carbon emission problems from commercial cargo ships.
As part of its continued growth, the company also announced that Chairman of the Board David Ward has assumed the role of Chief Executive Officer (CEO).
Spun-out from Harvard's Wyss Institute for Biologically Inspired Engineering in October 2014, supported by a $3 million Series A round of funding by BASF Venture Capital and Hansjörg Wyss, Slips makes coatings that create a slippery, self-healing liquid layer on surfaces – making sticky materials slide right off. They can be applied to a wide range of materials, including plastics, metal, ceramics, glass, and even concrete. SLIPS repels all kinds of liquids and products, such as motor oil, paint, aqueous emulsion, and blood; consumer products like lotions and gels; as well as bacteria, insects, and marine organisms that grow on the hulls of ships.
FinSMEs
21/06/2017