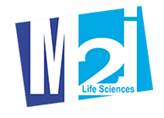 M2i Life Sciences, a Saint-Cloud, France-based life sciences company, raised €12m in funding.
Idinvest Partners made the investment.
The company intends to use the funds to enable biocontrol producer M2i to finance the approval process of its Biocontrol products, pursue its R&D investment strategy and accelerate its international development.
Founded in 2013 and led by Philippe Guerret, President, M2i Life Sciences is an expert in the design, formulation and production of complex molecules. It develops pheromones for crop protection, animal health and human health, producing agricultural chemical products in the Biocontrol sector, which address the issue of tackling increasing resistance and toxicity of insecticides and GMOs with a new generation of natural solutions.
The company, which has research laboratory in Lacq (Aquitaine), combined with its production plant in Salin de Giraud (Provence-Alpes-Côte d'Azur) and its manufacturing center in Parnac (Midi-Pyrenees), employs 110 people, more than a quarter in R & D, and holds 12 patent families protecting its technology and its innovative product ranges.
FinSMEs
26/06/2017