PRESS RELEASE
WannaCry Survival Guide: Save Your Files from WannaCry and WannaCry 2.0 Ransom Virus
May, 19, 2017 – Shenzen, China – WannaCrypt cyber-attack has already affected more than 200 thousand systems in around 150 countries the world over. From jpeg to raw and jar to txt, the ransomware encrypts almost every file extension a user might have on computer. Sadly, there is no fix for WannaCry available at this time. Antivirus companies and cybersecurity experts are hard at work looking for ways to decrypt files on infected computers, but no means of third-party decryption are available right now. However, apart from following the instructions to pay the ransom, there are still three things we can do to reduce the loss.
1. Remove the Wannacrypt ransomware ASAP.
If you wish to attain security in your system again, then you got to get rid of the WannaCrypt Ransomware first. Follow these instructions and make sure that you have manually removed it from your system.
Step 1. Use folder options to make every file and folder visible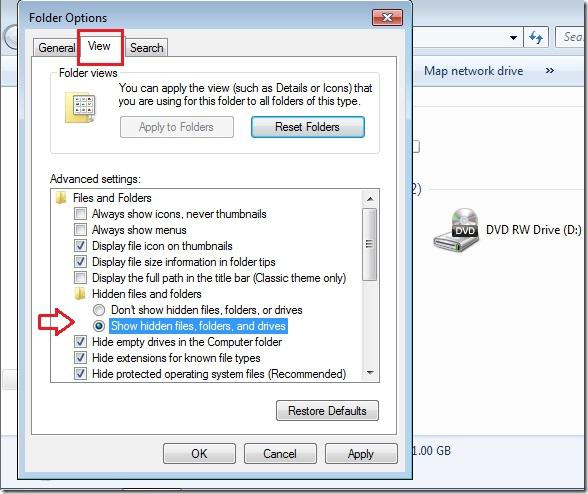 Step 2. Reboot the PC in Safe Mode

Step 3.Enter Task Manager and terminate all suspicious processes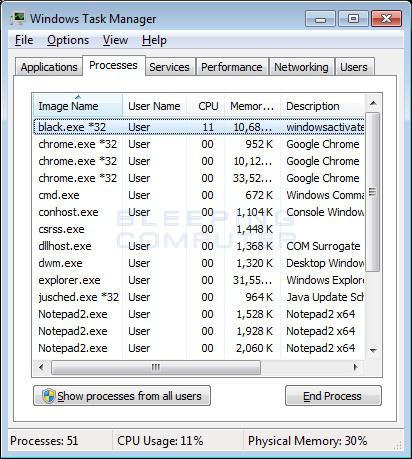 Step 4. Prevent the ransomware from booting
2. Decrypt the Ransomware or recover the encrypted files from WannaCrypt.
Since WannaCrypt Ransomware uses the RSA + AES encryption method to encrypt data files, it is quite tough to decrypt them, even with the assistance of a paid tool. Since no means of third-party decryption are available right now, decryption of encrypted files is not possible at present.
Nevertheless, you should not get disappointed so soon. If you have backup copies of affected files, you may be able to restore them. In some cases, files may be recovered without backups. Files saved on the Desktop, My Documents, or on a removable drive are encrypted and their original copies are wiped. These are not recoverable.
WannaCrypt doesn't directly encrypt the actual file. Instead, it first makes a shadow copy of the file and encrypts its copy. The original files are deleted from the system. While you can't decrypt the copied files, you can still get your deleted files back by taking the assistance of any secure data recovery software.
We recommend using Wondershare Data Recovery software to get your deleted files back.
It is a risk-free and cost-effective tool that runs on almost every version of Windows. It is difficult to recover the encrypted files, but it can help you recover part of the data, depending on the file type, file number, hard disk status and so on. Due to it 7-day-money-back policy, we would suggest most victims have a try on this data recovery software.
Step1. Launch the data recovery tool:

Step2. Select the location where your files have been encrypted by Wannacrypt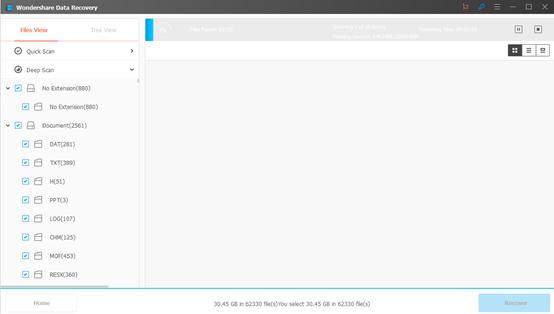 Step3. Restore your files from Wannacrypt encryption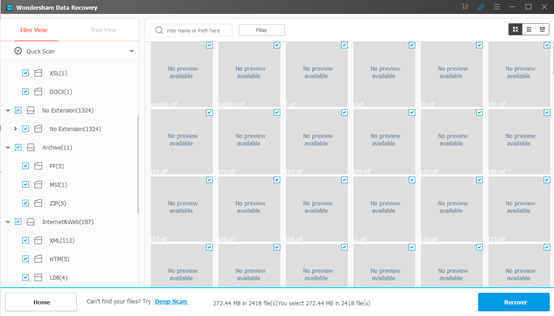 3. Take precautionary measures protect computer and mobile phones further
Firstly, always backup your data-WannaCrypt Ransomware is just one example of how dreadful computer malware can be. Therefore, it is always recommended to keep a backup of your data.
Secondly, stay up to date- Make sure that your devices are running on updated software and that it doesn't have any vulnerability that can be exploited by an attack.
Thirdly, get anti-virus software- You should install reliable and secure anti-virus software on your system. Not just your PC, you should also install anti-virus software on your mobile phones as well. Additionally, keep updating your anti-virus to keep your system secure.
Wondershare has also launched a gift campaign on their official Facebook Page. Read the following infographic, share it to your friends and remember @Wondershare, the official Facebook account of Wondershare Software Company. Anyone who is able to collect more than 5 likes by sharing this infographic will have the chance to win a Seagate 1TB External Hard Drive!  Please kindly check the result in June on the Wondershare fan page.


FinSMEs
22/05/2017