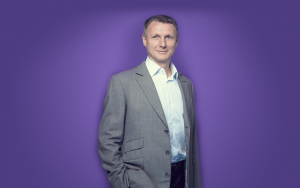 Sofinnova Partners, a Paris, France-based venture capital firm specialized in Life Sciences, has appointed Graziano Seghezzi as Managing Partner.
Seghezzi, who joined Antoine Papiernik, Denis Lucquin, and Monique Saulnier in the firm's Managing Partnership, began his career in venture capital in 2001 at Sofinnova Partners where he was in charge of identifying and assessing investment opportunities.
Throughout his career, Seghezzi has focused on company creation through the establishment of start ups, spin-offs, and accelerators. He was the seed investor of Omthera Pharmaceuticals, listed on Nasdaq and then sold to Astra Zeneca, of Glycovaxyn sold to GSK and of Creabilis sold to Sienna Biopharmaceuticals. Seghezzi also invested and is on the Board of Breath Therapeutics, Corvidia Therapeutics, Crescendo Biologics, Hookipa Biotech, Inotrem and Mission Therapeutics.
He also co-founded BiovelocITA, Italy's first biotech accelerator. Between 2003 and 2006, Seghezzi worked at Index Ventures in Geneva.
A scientist by training, he spent five years working in academic research at NYU School of Medicine (USA), studying oncology and cardiovascular diseases. Seghezzi holds a degree in genetics and microbiology from the University of Pavia (Italy) and an MBA from RSM-Erasmus University (Netherlands).
FinSMEs
22/05/2017