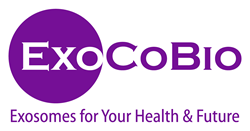 ExoCoBio Inc., a South Korean developer of exosome-based cosmeceuticals and biopharmaceuticals for skin and tissue regeneration, raised a total of US $11m in Series A funding round.
Backers included SBI Investment, Atinum Investment, ID Ventures, and Dt&Investment.
The company is planning to establish R&D and GMP facilities to commercialize exosome-based cosmeceuticals.
Established in January 2017 and led by Byong Cho, CEO, ExoCoBio develops innovative biopharmaceuticals and cosmeceuticals based on stem cell-derived exosomes. Exosomes are nano-vesicles between 30 and 150 nm, secreted by cells for intercellular signaling. They contain a variety of physiologically active substances and play key roles in important cellular processes. In particular, exosomes secreted by stem cells have been found to stimulate cellular regeneration and can be used for a wide range of tissue regeneration applications such as the growth of skin and hair.
The company, which has raised a total of approximately US $13.5 million, plans to develop innovative exosome-based biopharmaceuticals for major diseases with unmet medical needs in the long term.
FinSMEs
02/05/2017