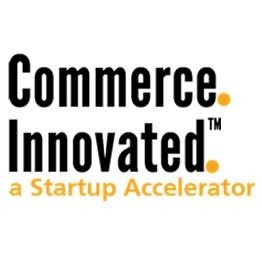 Silicon Valley Bank and First Data (NYSE: FDC), a commerce-enabling technology platform, have teamed up to launch the 2017 edition of Commerce.Innovated., an accelerator designed to support commerce, payments and fintech startups in growing their businesses.
The four-month virtual program provides participants with operational mentorship from Silicon Valley Bank, First Data and their respective networks.
It is open to early-stage companies meeting the following criteria:
– Creating a solution that is helping to make commerce, payments or fintech easier, safer or better for consumers or businesses,
– Have a strong, small core team dedicated to the mission,
– Secured or raising seed or Series A funding, and
– Have a working product.
Launched in 2014, Commerce.Innovated. has worked with 24 commerce, payments and fintech-focused startups to date, including Alloy, AppZen, Apruve, CardFlight, Dash, Domuso, Earny, Float, Footmarks, Gone, LaunchKey, LiveApp, Local Maven, Nowsta, Pay By Group, PennyOwl, Slide, SmartGift, SnapUp, Spend Labs, Splitwise, Standard Treasury, Truebill, and Qwil.
Since graduating from the program, more than half of the companies in the program have raised funding or been acquired.
Applications for Class 6 of Commerce.Innovated. are now being accepted through April 30, 2017 and can be submitted online at www.commerceinnovated.com.
FinSMEs
11/04/2017