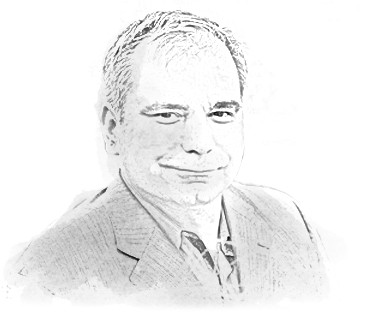 Alexander Fries has over 25 years of experience in founding, funding, and managing global businesses that provide technology, products, and services to mobile operators, enterprises, and consumers.
Some years ago, he founded Polytech Ecosystem Ventures, a Switzerland and Silicon Valley-based early stage VC firm with a strong international focus.
Alexander joined us to answer some questions about the firm, its strategy, and shared with us some thoughts about the vc and tech arena.
FinSMEs: Hi Alex, can you tell us a bit more about you?
Alex: Sure. I am from Switzerland and came to the USA in 2002, with a technology start up I co-founded in Zurich, Switzerland. I opened the USA office. The company, SVOX AG, was acquired by Nuance Inc. in 2011. I also co-founded Playspan Inc, in the online gaming / virtual assets space. That company was acquired by VISA. In 2006, I founded a Swiss Mineral Water company, called PURE SWISS, which took off pretty nicely and is operationally today. Since then, I started a Seed stage Venture capital fund called Ecosystem Ventures. In 2016, I launched the existing fund II, called PolytechEcosystem Ventures II.
FinSMEs: Let's speak about Polytech Ecosystem Ventures (PEV). What does it do?
Alex: PEV is an European – American fund www.polytechecosystem.vc . Our model is to invest in European startups and have them create a bridge to the USA. It is my believe that Europe has some of the best inventions / engineers in the world. Unfortunately, their sales and marketing skills are missing. Hence, we want to combine European engineering/innovation with USA Sales and Marketing and start up management skills. Also, it is much easier to raise bigger investments rounds in the USA. We take the best of both continents. Many of the best solutions for autonomous driving, computer vision, drones, biometrics come from Europe. We do also allocate some cash to invest in USA based companies and we can help them with their expansion into the Europe.
FinSMEs: Can you describe the firm's overall strategy?
Alex: PEV is a seed venture fund. We like to invest in European start ups mostly in Fintech/InsuranceTech, Retailtech, eHealthcare, Automotive/Mobility and marketplaces. Our first checks are small but reserve capital to participate in the A and B rounds. We like to lead investments. We are not investing in start ups that have high capital needs for manufacturing. About 25% of the fund is dedicated to US based startups.
FinSMEs: Results?
Alex: We started investing in January 2016. We made 22 investments last year. This year, we already have 5. We have already lead Series A rounds for 5 of our companies. European companies do not grow as fast as their American peers, hence they survive longer. Does not mean they are performing better, is just the mentality. Point being that results take longer.
FinSMEs: Can you introduce your teammates?
Alex: My teammates and I are very complimentary. I have two Partners. Guillaume Dubray, our Fintech specialist and Laurent Bischof, eHealthcare, Mobility guru. Laurent also handles all DD, Legal and Regulatory tasks. Our investment analyst in Switzerland is Jonathan Sadoun. He does a great job with hunting for deals, DD and reporting. In California, I have support from Joel Capt.
FinSMEs: What do you like to see in entrepreneurs when in the investment decision-making process?
Alex: I like to see entrepreneurs that are "hungry" for success. Also, as we are going through DD, we notice how the CEO replies to our questions. Are they professional, in a timely manner, diligent and careful answers ect. We also look at the team dynamic during the DD. Lastly, no entrepreneur should depend on our decision to keep moving. Is that instinct I like to see, where they are true survivalists and will make this happen with or without our support.
FinSMEs: In terms of tech trends, what are you interested in/fascinated by?
Alex: I like to invest in projects that not many others have thought about. For examples are companies that decided to digitalize the entire experience around Museums and Galleries. We invested in a company called Cloudguide www.cloudguide.me and they are pretty much along in the market. Or a B2B fish/seafood marketplace. Not many of those around. We invested in ProcSea SA. Other verticals and trends we are like looking at is mobility / automotive. Is crazy to think that automotive manufacturers are thinking that making cars is not even in their future! Money will come from digital services and Data. Fintech/InsuranceTech and eHealthcare, two industries going through massive changes and as Swiss, areas we have to play and be part of. I love BIG DATA / Data analytics, especially if presented in a beautiful manner and with AI, telling you the insights.
FinSMEs: What about Switzerland in terms of startup ecosystems? Are they growing?
Alex: Yes, Switzerland has amazing technology / innovation. Very comparable to Israel. Small country, no natural resources, Intellectual Powerhouse and hard working. We do have two other characteristics but unfortunately not too helpful yet for the startup scene. Large companies. There is a Swiss company in the top 10 or many global industries. Capital. So much money in Switzerland but not being used for Venture investing. Nevertheless, the federal and local government have done a great job supporting the start up Ecosystem. There multiple initiatives to promote Swiss start ups and to bring start ups from abroad. Incubators have popped up all over the country and a few more funds, mostly corporate and family offices, have been entering the investment space. I predict, Switzerland will be a top destination for start ups. Regulation and taxation is very favorable. Centrally located, know how is available and most US European HQs are in Switzerland.
FinSMEs
14/04/2017