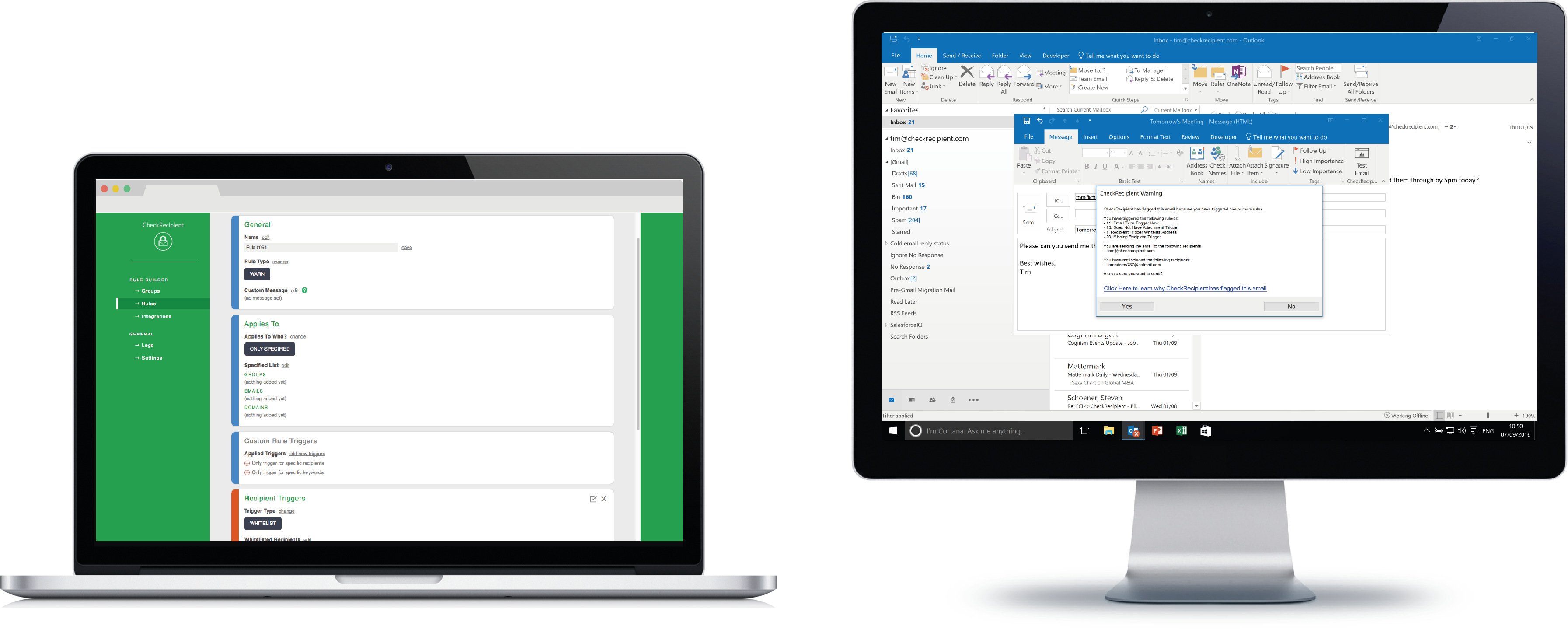 CheckRecipient, a London, UK-based machine learning startup that tackles the problem of misaddressed emails, raised $2.7m in venture capital funding.
The round was co-led by Accel and LocalGlobe, with participation from Winton Ventures, Amadeus Capital Partners and Crane.
The company, a graduate of the Winton Labs program, intends to use the funds to double its team to 24 people, with a focus on hiring business development and engineering expertise, and expand its user base.
and already being used by FTSE100 companies.
Started in 2013 by three engineering graduates from Imperial College, and led by Tim Sadler, CEO, CheckRecipient has developed an email security platform that uses machine learning to make sure sensitive or confidential data cannot be sent to the wrong individual.
The solution scans historical email data to understand conventional usage patterns and behaviours in companies' email systems. By leveraging machine learning, CheckRecipient spots anomalies and give users a chance to correct problems before sending without requiring no administration or end user behaviour change.
The company is working with multinational companies across the legal, healthcare and financial services worlds, with a view to launching in the US shortly.
FinSMEs
05/04/2017