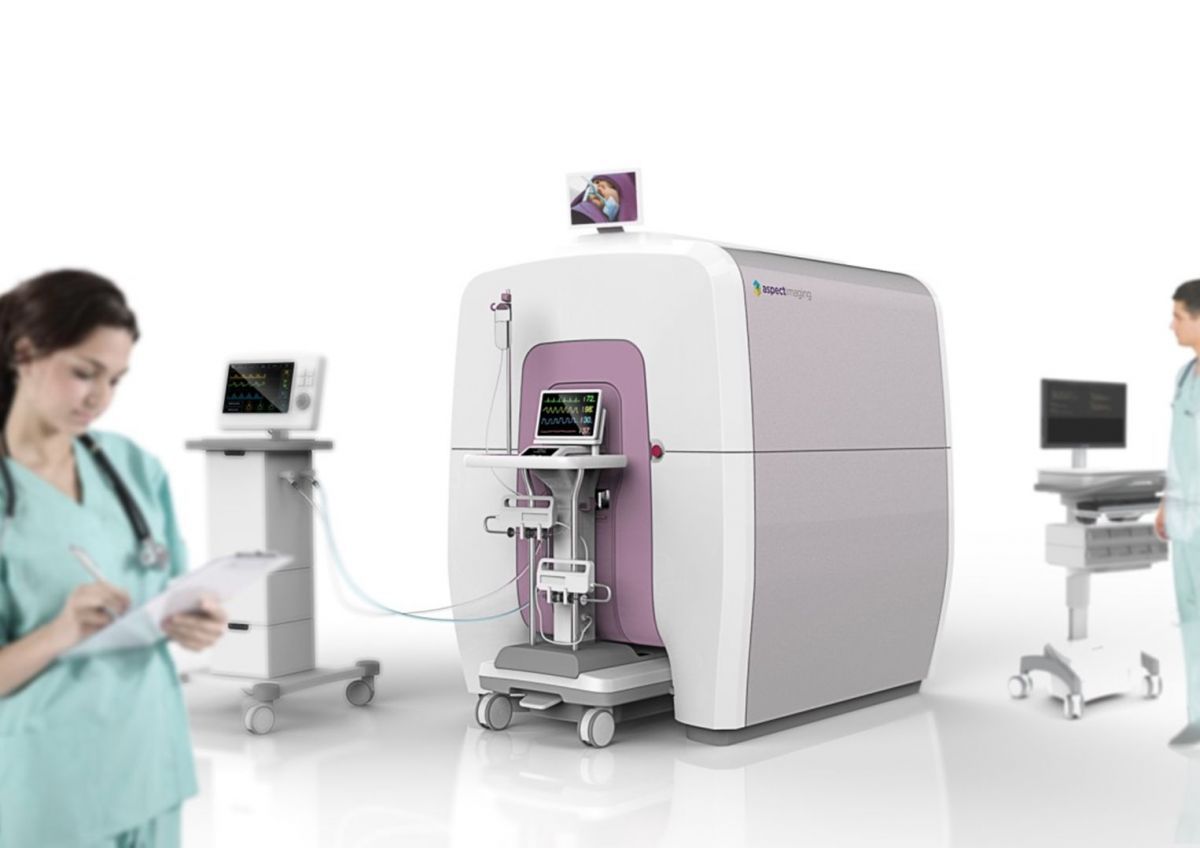 Aspect Imaging, a Tel Aviv, Israel-based life science company and manufacturer of compact MRI systems, closed a $30m funding round.
Unnamed existing investors participated in the round.
The company intends to use the funds to complete development of its Embrace™ Neonatal MRI system and its new Stroke-dedicated MRI System.
Founded in 2014, Led by Uri Rapoport, Founder, President & CEO, Aspect provides a self-shielded permanent magnet MRI technology platform that enables both MRI systems to be placed at the Point-of-Care. The EmbraceTM Neonatal MRI system is dedicated to be placed in the Neonatal Intensive Care Unit (NICU), enabling preparation and scanning of newborns without them having to leave the NICU, allowing the medical staff to be present during scanning. Aspect expects to launch the first EmbraceTM Neonatal MRI later this year.
The Stroke-dedicated MRI System, which is planned to be launched in 2019, is dedicated to be placed in the Emergency Room, in close proximity to other ER equipment. Patients arriving to the ER will not have be sent to a remote location to receive an immediate MRI scan.
The company previously launched the point-of-care, self-shielded, dedicated hand and wrist (WristView™) MRI system, which is based on the same permanent magnet MRI technology platform as the Embrace™ Neonatal MRI and the Stroke-dedicated MRI. The FDA cleared and CE approved WristView MRI system is compact and safe, allowing patients to avoid the claustrophobic feeling associated with conventional full-body MRI systems for those requiring hand or wrist imaging. The system can also operate in medical point-of-care facilities or rehabilitation centers which would not normally have the budget or the specialized staff required to operate a full-body MRI scan.
Its compact MRIs in the preclinical field offer research solutions including multi-modal imaging such as PET-MRI. For the advanced industrial field, Aspect also developed the AI-60 NMR system, which can perform an online crude oil assay automatically within five minutes.
The company is part of Singapore-based Aspect Intl. LLC.
FinSMEs
17/04/2017