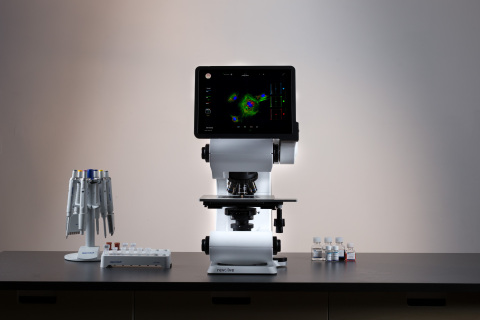 Echo (fka Echo Laboratories), a San Diego, CA-based maker of a hybrid microscope, completed a $7.5m Series A funding.
The round was co-led by Dolby Family Ventures and Tech Coast Angels (TCA).
The company, which previously raised $5m from angel investors, intends to use the funds to scale manufacturing, strengthening its sales infrastructure and developing future technologies.
Founded in 2013 by Eugene Cho, CEO, Echo makes a hybrid microscope, called Revolve, which combines the functionality of both upright and inverted microscopes to reduce costs, while freeing up laboratory space. Revolve also leverages tablet and cloud-based technologies to capture and manage image data.
Revolve has been early adopted in top institutions such as Stanford University; University of California, San Francisco; Harvard University; Yale University; 23andME; Pfizer; and the National Institutes of Health.
Future products will include a higher end model with automation, designed for those in biotech and pharma, as well as an entry-level model for students, educators and those focused on science, technology, engineering, and mathematics (STEM).
FinSMEs
31/03/2017