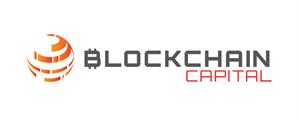 Blockchain Capital, a San Francisco, CA-based venture capital firm investing in blockchain technology companies, is raising its third fund.
The offering is made via a combination of a traditional limited partnership called Blockchain Capital III, LP and an additional fund offered via a digital token called the BCAP. In line with its strategy to drive innovation based on blockchain technology, the partners decided to pursue a parallel offering of Ethereum-based tokens, issued by a Singapore entity, that would represent an evergreen fractional ownership in a new fund called Blockchain Capital III Digital Liquid Venture Fund, LP.
Founded by Bart Stephens, Brad Stephens, and Brock Pierce, Blockchain Capital will focus on identifying outstanding blockchain technology companies and partnering with their management teams to accelerate growth.
The firm's current portfolio includes 43 companies from its prior two funds. These include BitFury, BitGo, BitPesa, BlockCypher, Blockstream, Chain, Coinbase, Gem, GoCoin, ItBit, PeerNova, Ripple, Wave, and Xapo, among other blockchain technology leaders. Recent successful exits include Twilio, where Blockchain Capital sold its shares in Authy to Twilio, which then had a successful IPO.
Full details of the offering will be disclosed in the offering memorandum, which is expected to be published on April 3, 2017 via www.vctoken.com.
FinSMEs
16/03/2017