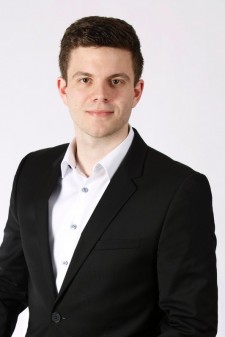 Global venture capital firm Ventech has promoted Stephan Wirries from Associate to Prinicipal. 
Wirries joined the investment team for the European markets in 2012. Beside working on core investments with such portfolio companies as Picanova, Speexx or European Games Group, he is also managing seed investments like CrossEngage, Crobox, and Realbest.
He holds a B.S. in Information Systems, specialized in Software Engineering (FUAS Flensburg, Germany) and a M.S. in Strategy, Innovation, and Management Control (WU Vienna, Austria), while studying abroad at Bocconi University (Milan, Italy) and Copenhagen Business School (Denmark).
Ventech is a global vc firm based out of Paris, Munich, Helsinki and Shanghai and more than €400m under management. The firm invests between €5M and €10M per company, with initial investments between €2M and €5M. Ventech also backs early stage companies, committing smaller amounts in the €100-250K range via a dedicated seed program. Focus areas include deep tech and application of new business models internet, web, mobile, e-commerce, SaaS, adtech, media, fintech, software, hardware, connected devices.
The investment team includes founder and managing partner Alain Caffi, CFO Emmanuelle de Roux, managing partners Jean Bourcereau, Claire Houry, Christian Claussen, venture partner Tero Mennander, principal Audrey Soussan and analyst Romain Minaud.
FinSMEs
06/02/2017