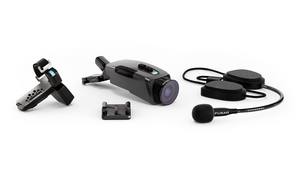 Fusar Technologies, a New Jersey based wearable tech startup, raised an additional $1M seed funding round.
The backers were not disclosed.
The company intends to use the funds to accelerate the production and fulfillment of its smart camera and wireless communication system.
Led by Ryan Shearman, CEO and Co-Founder, Fusar Technologies provides a hardware and software based platform to connect people to places in real time. Its patented tech platform combines an action camera, communication system, navigation unit, black box and an emergency response system. The camera can detect when a user has been in an accident, retroactively record the last two minutes of action before the accident, alert the person's emergency contact and show that contact the user's exact location through an interactive map.
Users can also take high-resolution photos and HD video during their adventures and share them through social or traditional media via the app, which is now available on both iOS and Android.
FinSMEs
28/02/2017