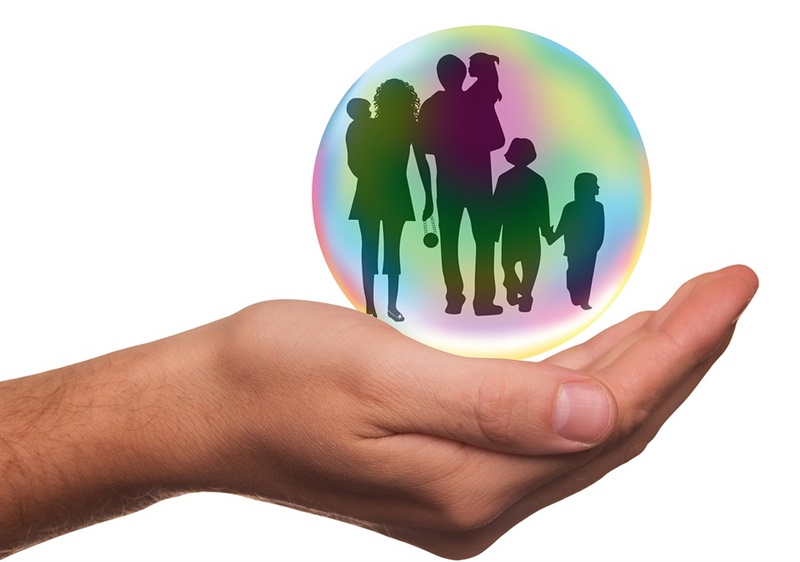 Insurance industry plays a vital role in the Indian market. There are altogether 53 insurance companies that are serving both life insurance and general insurance products to the customers countrywide.
After knowing that the number of insurers available in India is very large, let's check the Indian insurance market size below:
Indian Insurance Market
The life insurance sector recorded a new premium income of Rs. 1.38 trillion in a year, i.e. April 2015 to March 2016. This indicated a dramatic growth rate of 22.5% in the premium income, whereas the general insurance sector centered on two-wheeler insurance policy (particularly) recorded a 12% of growth by receiving a premium income of Rs. 105.25 billion during the year, i.e. April 2016 to March 2017. The life insurance sector offers about 360 million policies, which count to be the largest in the world. Still, it is expected to cross compound annual growth rate of 12 to 15% in the next 5 years. It is expected that the Indian insurance market will quadruple in size over the next 10 years and the life insurance sector is expected to collect more than US $160 billion. There are a lot of opportunities in the Indian insurance market. Currently, the general insurance business in the Indian market accounts for more than Rs. 70,000 Crore premiums yearly, and it is growing at a positive rate of 17% every year.
Despite being the second highly populous country in the world, Indian insurance market accounts for less than 1.5% of the world's total insurance premium.
Development in Indian Insurance Market
Major developments and investments in the Indian insurance market are as follows:
1. The Insurance Regulatory and Development Authority of India designed public offering guidelines for insurance providers in India, which regulated the divest equity through the IPO route.
2. HDFC ERGO Car Insurance and Max Life Insurance Co. Ltd. are merged and expected to establish India's largest private sector insurance company.
3. The best development in the Indian insurance market is Lloyd's – a UK-based insurance company entering the Indian market by early 2017, after the approval of Insurance Regulatory and Development Authority of India (IRDAI).
4. Bennett Coleman and Co. Ltd., a renowned name in the media industry with multiple publications in different languages across the country, has decided to buy Religare Enterprises Ltd.
5. It has been announced by the State Bank of India that Paribas Cardif is planning to revise its stake in SBI Life Insurance from 26% to 36%. Once the stake increases by foreign joint venture, SBI'S stake in SBI Life will get merged with 64%.
Government Initiative
There are a number of initiatives taken by the government to boost the insurance sector in India. Check out some of them below:
1. The Union Budget has made a provision, which states that the foreign investment will only be allowed up to 49% through the automatic route.
2. Service tax on particular premium annuity policies has been decreased from 3.5% to 1.4% of the premium paid in some cases.
3. Service tax on the business of life insurance, offered by means of the annuity, based on National Pension Scheme, which is managed by Pension Fund and Regulatory Development of India, managed being exempted, with effect from April 2016.
4. The Indian Regulatory and Development Authority of India (IRDAI) has created two committees to explore and suggest ideas to promote e-commerce in the insurance sector in order to raise the insurance penetration and get the financial inclusion.
5. IRDA has formulated a regulation, which imposes obligations on insurance providers towards offering insurance coverage to the rural and financially weaker sections of the societies in India.
6. IRDAI recently announced that public sector insurance companies can offer up to 10% discount on the premium of general insurance policies and 8% discount for premiums of new life policies offered by LIC. Please note that this discount is available only if the insurance policy bought online through customer portals.
7. The government of India has also designed two insurance schemes in the year 2015-16.
– Pradhan Mantri Suraksha Bima Yojana, which is a Personal Accident Insurance plan
– Pradhan Mantri Jeevan Jyoti Bima Yojana, which is the government's Life Insurance plan.
Both the plans offer basic coverage at nominal premium rates and can be easily brought through various government and private insurance firms.
Hope this write-up has served you to understand the current trends in the Indian insurance industry. Apart from the above, it is important to know that India's population is expected to touch 1.35 billion by 2020, with the life expectancy 74 years. The life insurance sector is expected to comprise 35% of the total savings from 26% in the year 2009-10 by the end of this decade.
It is quite evident that the future of the life insurance industry looks promising with various changes in its way of working. This will also bring further changes in the way it conducts its business and deals with its customers.
FinSMEs
13/02/2017
Author's Bio: Sumit Dhawan is a professional content writer who writes about all forms of insurance and investment for a well known Indian insurance aggregator brand called Policybazaar.com .