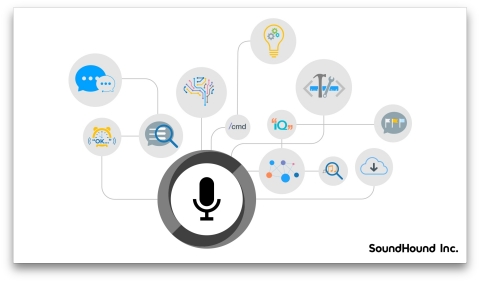 SoundHound, Inc., a Santa Clara, Calif.-based developer of voice-enabled AI and conversational intelligence technologies, raised $75m in funding.
Backers included NVIDIA GPU Ventures, Samsung Catalyst Fund, Nomura Holdings, Inc., Sompo Japan Nipponkoa Insurance Inc., and RSI Fund I (a VC arm of Recruit Holdings) Kleiner Perkins Caufield Byers, SharesPost 100 Fund, and MKaNN, Global Catalyst Partners, Walden Venture Capital, and TransLink Capital.
The company, which has raised $115m in funding to date, intends to use the capital to accelerate growth and invest in international expansion, particularly in Asia and Europe
Led by Keyvan Mohajer, co-founder and CEO, SoundHound provides a voice-enabled AI platform that enables developers and business owners to deploy it anywhere and retain control of their brand and users. Houndify provides all the technology tools for voice and AI integration, including speech recognition, natural language understanding, developer tools, knowledge graphs, and a large number of domains, which are programs that provide a natural conversational interface on specific topics, without requiring the users to memorize and use the specific phrasing of hard coded commands or skills.
The platform leverages Collective AI, which enables developers to extend the functionality of existing knowledge domains without needing access to or a full understanding of the underlying libraries. Collective AI already provides access to knowledge and data from Yelp, Uber and Expedia, as well as over 100 other domains such as weather, stocks, sports, local businesses, flights, hotels, mortgage, and even interactive games.
FinSMEs
31/01/2017