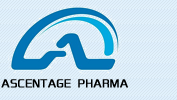 Ascentage Pharma, a Hong Kong-based global, clinical-stage biopharmaceutical company focused on apoptosis-targeted oncology drug discovery and development, completed RMB 500m (approximately $72m) Series B financing.
The round was led by Future Industry Investment Fund, a private equity fund managed by the State Development & Investment Corporation Fund Management Corporation Limited, joined by new investors including Shiyu Capital, Hidragon Capital and Founder KIP Capital, and existing investors Yuanming Capital, Oriza Venture Fund and Efung Capital.
The company intends to use the funds to further accelerate its pipeline of novel small molecules that target apoptosis pathways in clinical development.
Led by Dajun Yang, MD, Ph.D., Co-founder, Chairman and Chief Executive Officer, Ascentage is a global, clinical-stage biopharmaceutical company, dedicated to discovery and development of small-molecule targeted therapeutics for addressing unmet medical needs in cancers, hepatitis B and age-related diseases. The company, which has proprietary Protein-Protein Interaction drug discovery technologies, holds over 80 international patents and currently has six small molecule drugs in phase I-II trials in US, Australia and China and additional programs in preclinical stages.
The established R&D pipeline includes the inhibitors to a number of key proteins, including IAP, Bcl-2/Bcl-xL and MDM2-p53, that regulate a tumor cell's programmed cell death program; 2nd and/or 3rd generation of kinase inhibitors that overcome mutant resistance in cancer therapy; and inhibitors of epigenetics. On December 22, 2016, the company obtained U.S. Food and Drug Administration (FDA) granted Investigational New Drug (IND) approval to APG-1252, a novel Bcl-2/Bcl-xL inhibitor for the treatment of cancers including Small Cell Lung Cancer (SCLC). APG-1252 is a small molecule drug that helps restore programmed cell death process (apoptosis) through selective inhibition of Bcl-2 family members Bcl-2 and Bcl-xL.
FinSMEs
09/01/2017