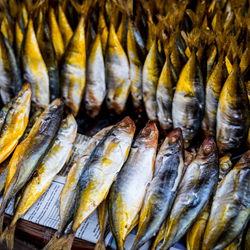 Meliomar Inc., a Manila, Philippines-based seafood company, received a US$1m investment.
The Meloy Fund (Meloy Fund I, LP) for Sustainable Small-Scale Fisheries in Southeast Asia, the first impact fund focused solely on near-shore fishing-related enterprises in the developing tropics, made the five-year investment.
Founded in 2013 and led by Christian Schmidradner, CEO, Meliomar is a fish aggregator, processor, importer and exporter.
The company will use the proceeds to increase its processing capacity and logistics, as well as strengthen its internal systems, supporting growth in volume as well as the development of additional product lines to complement its current offering. As part of the agreement, Meliomar will partner with Rare's flagship coastal fisheries program, Fish Forever, to source at least ten tons of sustainable seafood annually from local Filipino communities as part of jointly developed fishery improvement projects (FIPs).
FinSMEs
21/12/2016