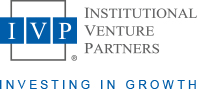 Venture capital firm Institutional Venture Partners (IVP) made eight new investments during 2016.
In addition, the firm's portfolio companies raised over $2.5 billion in follow-on funding. The firm also had several M&A exits, including SteelBrick (Salesforce) and AddThis (Oracle).
The new operations included:
– Checkr, a software solution for background screening and verification
– Cyence, a cyber-risk management software solutions provider for insurance industry
– Giphy, a GIF search engine
– Glossier, a direct-to-consumer beauty brand for millennial women
– Qubole, a big data-as-a-service company
– Sauce Labs, provider of a cloud-based platform for automated testing of web and mobile applications
– TWYLA, a platform to discover and buy art,
– Zerto, a disaster recovery software provider for virtualized and cloud environments
Follow-on rounds included:
– Anomali, a provider of a threat intelligence platform that identifies cyber threats and facilitates trusted threat sharing, raised $30 million;
– AppAnnie, a decision-making platform for the mobile app economy, raised $63 million
– Compass, a technology-driven real estate platform, raised $75 million
– Personal Capital, the leading digital wealth management firm, raised $75 million
– Pindrop, a voice-fraud prevention and authentication platform, raised $75 million
– Slack, a business-focused messaging platform for teams which unites communication and collaboration, raised $200 million
– Snap, a photo and video messaging communication platform designed specifically for smartphone users, raised $1.8 billion
– SoundCloud, the audio platform that gives users access to a large community of music & audio creators, raised $70 million
– Woven Digital, a millennial male-focused digital media and content company, raised $18.5 million
– xAd, a location intelligence platform for sales acceleration, raised $42.5 million
M&A exits included:
– AddThis, a provider of publisher personalization, audience insight, and activation tools, was acquired by Oracle (ORCL) in January. IVP made its initial investment in AddThis in May 2011
– SteelBrick, a provider of quote-to-cash software applications built on the Salesforce platform, was acquired by Salesforce (CRM) in February. IVP made its initial investment in SteelBrick in October 2015
– Hipmunk, a platform to plan travel, was acquired by Concur, an SAP Company (SAP) in October. IVP made its initial investment in Hipmunk in March 2014
– Vessel, an online video subscription service, which provides early access to videos from online video stars, was acquired by Verizon (VZ) in October. IVP made its initial investment in Vessel in April 2015.
During 2016, two of IVP's General Partners – Todd Chaffee and Sandy Miller – were named to the prestigious Forbes Midas List of the Top 100 Tech Investors.
They were were also named to The New York Times and CB Insights List of the Top 100 Venture Capitalists.
For the third year in a row, GrowthCap named Jules Maltz on their Top 40 Under 40 Growth Investors List, which highlights the best private capital investors in the growth segment.
IVP actively invests IVP XV, a $1.4 billion later-stage venture capital and growth equity fund, in high growth enterprise and consumer technology companies, via eight partners and eight additional investment professionals. The firm typically serves as a lead investor in later-stage rounds with equity investments ranging from $10 to $100 million.
Have a look at IVP's 2016 infographic here
FinSMEs
29/12/2016