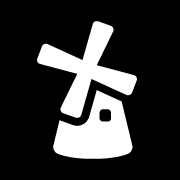 Broodjes & Bier, a Washington DC-based Dutch-inspired sandwich company, received a $100k variable dividend redeemable preferred stock investment.
DC Community Ventures (DCCV), a community development venture capital firm, made the investment. Through the variable dividend redeemable preferred stock structure, also referred to as Demand Dividend, DCCV should generate a reasonable return while allowing the entrepreneur(s) to maintain control and efficiently deploy capital. Payments are tied to cash flow following a holiday period, providing flexibility for entrepreneurs to invest capital for growth while creating an equity redemption schedule to facilitate DCCV's eventual exit.
The company will use the funds to expand operations.
Led by Sarah "Frim" Frimpong, founder, Broodjes & Bier makes gourmet sandwiches, salads and breakfast bowls for wholesale distribution and catering throughout the DC-Baltimore region.
FinSMEs
19/12/2016