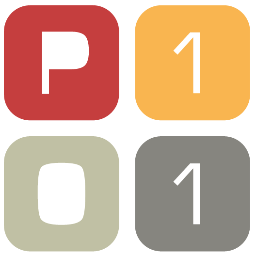 Programma 101 (P101), a Milan, Italy-based venture capital firm, closed its first fund, at €66.7m.
The fund, which is today 60% invested, has been subscribed by Fondo Italiano d'Investimento, Gruppo Azimut, among other institutional investors.
Led by Managing Partner Andrea Di Camillo, P101 focuses on backing digital companies backed up by a team, product or prototype as well as market testing in order to support their domestic and international growth. This mission is strongly marked by the firm's trading name, Programma 101 (P101), the first personal computer sold worldwide on a large scale, which was conceived, created and produced in Italy by Olivetti.
P101 mainly invests in Italian companies grown within partnering accelerators or funded by partnering pre seed investors. Partners include H-Farm, Nana Bianca, I3P, Boox, Club Italia Investimenti and Club Digitale, among others.
The investment team also includes:
– Partner Giuseppe Donvito,
– Junior Partner Glenda Grazioli,
– Associate Alessandro Tavecchio and
– Senior Analyst Mariano Ambrosio.
In details, the fund's portfolio includes:
– Bauzaar, an e-commerce focused on food and accessories for dogs and cats;
– BeMyEye, a service for crowdsourcing store checks, data collection, and mystery shopping;
– BorsadelCredito.it, an online SME lending marketplace;
– Buru Buru, an ecommerce focused on affordable home design, ranging from furniture to accessories;
– ContactLab, a direct digital marketing platform;
– Cortilia, an online agricultural marketplace where people can buy short chain products directly from farmers;
– DayBreakHotels, an online booking website and app focused on the reservation of the whole range of hotel services offered exclusively for day-use;
– Deporvillage, an online sports store specialized in leading brands of sports equipment;
– Gourmant, an ecommerce for food lovers.
– Milkman, a last mile logistics and transportation company;
– MiSiedo, a provider of online real-time reservations at the best Italian restaurants;
– Musixmatch, a lyrics destination on mobile and connected devices;
– Octorate, a provider of a SaaS-based hospitality booking management and sales optimization platform which is currently used by over 7,000 players including – hotels, b&bs, farms, and houses;
– Quadro, a smart controller for Mac and Windows computer;
– Sellf, a mobile app for CRM that simplifies the management of business opportunities and customer relations;
– Sgnam, a desktop and mobile platform that allows users to search for local restaurants;
– Shoppable, an online shop focused on the design, style and home;
– Snap, a mobile marketplace for buying and selling secondhand goods;
– Swite, a platform that allows users to automatically create a personal website from the content they have already published on the main social networks;
– Tannico, an ecommerce dedicated to wine lovers.
– Velasca, a high quality footwear brand;
– Viralize, an online platform for social distribution of branded videos, especially for marketing campaigns;
– Waynaut, a platform that aggregates information about means of transport both traditional and innovative; and
– Wiman, a developer of technology that allows businesses to share their Wi-Fi network with customers, ensuring a free and instant access through authentication with Facebook or Google account.
FinSMEs
23/11/2016