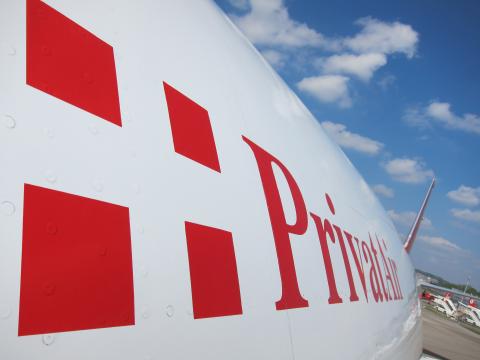 SilverArrow Capital Group acquired the majority share (51%) of PrivatAir, SA, an international premium airline and business aviation group.
The amount of the deal was not disclosed.
With headquarters in Geneva, Switzerland, and operating offices in Duesseldorf, Germany and Lisbon, Portugal, PrivatAir operates a wide-range of aircrafts ranging from Boeing B767, B757, BBJs to Airbus A319 and business jets for premium airlines like Lufthansa and SAS. The group with three divisions delivering scheduled services, business aviation (aircraft charter, aircraft sales and sourcing, aircraft management) and PrivatTraining. In addition, PrivatAir – together with Swissport – operates PrivatPort, a premium ground services company.
The company, in operation for more than 40 years, currently employs over 400 people. It is led by CEO Antonio Gomes de Menezes.
Thomas Limberger, CEO of SilverArrow Capital Group, will become new Chairman of PrivatAir.
FinSMEs
31/10/2016