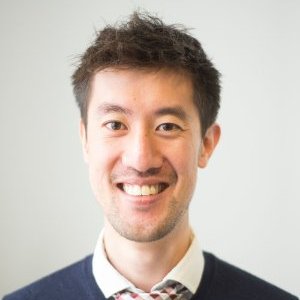 A new program to grow startups working in the Machine Learning and Artificial Intelligence space across Asia has just been launched.
Beginning in Fall 2016 (first deadline: September, 25th), Xeroth.ai will run for 12 weeks, providing startups with financing and access to a global network of AI/ML entrepreneurs, experts, and investors.
In conjunction with the launch of the program, we reached Managing Director Tak Lo, who answered our questions about the new adventure.
FinSMEs: Hi Tak, can you tell us a bit more about you?
Tak: I'm the Managing Director of Zeroth.ai, an accelerator program focused on AI/ML startups. Previously I was at Techstars London and NYC, working with over 50 companies.
FinSMEs: Now Zeroth.AI. Why? Which challenge do you want to face?
Tak: I believe that AI/ML will be the future of tech development in the next 5-10 years. I believe in proliferating as many talented entrepreneurs to build on top of it.
FinSMEs: Which market opportunity do you want to take?
Tak: AI/ML early stage startups. Strictly.
FinSMEs: What are you specifically looking for?
Tak: Teams are the most important thing. With a great team – anything is possible. Without one – nothing is possible.
FinSMEs: How does the program work?
Tak: $20K USD, 3 months of work, and then demo day at the end.
FinSMEs: Generally speaking, what do you like to see in startup founders?
Tak: Tenacity is the most important thing for me. I was a military person before getting into startups – and I want to see founders that can be gritty.
FinSMEs: How do you plan to help them grow during the program?
Tak: By focusing on growth first and foremost.

FinSMEs: Can you introduce your teammates in this new adventure?
Tak: Michael Ortolano and Adam Huang. Michael is a Techstars alumni, having gone through the program a year ago. Adam has worked with two accelerators in Hong Kong.
FinSMEs: What about Hong Kong as a startup/entrepreneurial ecosystem? Is it exciting?
Tak: It's only got one direction to go – upwards.
FinSMEs
02/09/2016