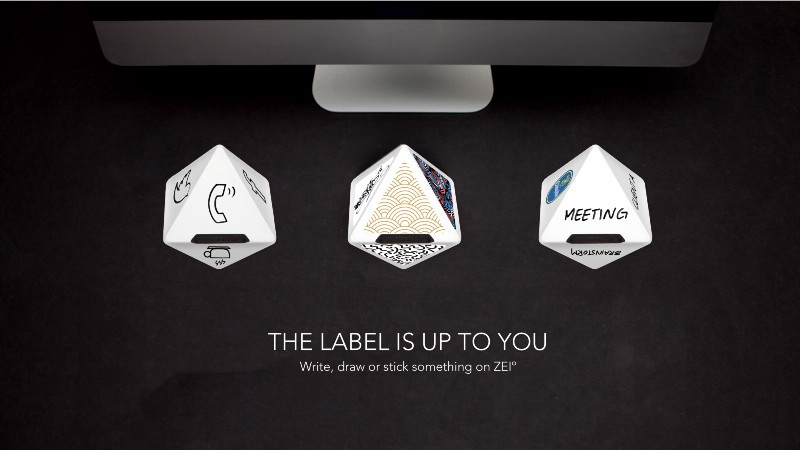 Timeular, a Graz, Austria-based hardware startup that develops a time-tracking device, raised €200k in pre-seed funding.
Backers included Pioneers Ventures and Singaporean hardware accelerator enchant.vc.
The company intends to use the funds to get the product ready for mass production and subsequently enter the mass market. Besides the funding, both investors will actively support Timeular with their network in Europe, North America and Asia.
Founded in 2015 by CEO Manuel Bruschi, Christian Zanzotti, Manuel Zoderer and Thomas Wolf, Timeular is advancing ZEI°, a an 8-sided polygon that enables easy time-tracking. For each side of the device, an activity is assigned and with a simple flip of the polygon the time for the respective activity is activated.
The sides of the device can be customized by writing, sticking, or drawing something on it. Timeular integrates into existing time-tracking solutions (Toggl / Harvest / Timeneye / Wunderlist).
The device has already been shipped to 100 beta customers in 15 countries all around the globe and is available as of now on the crowdfunding website Kickstarter. Since a lot of fixed costs are being covered by the pre-seed funding, the money raised on Kickstarter is used to pre-finance the actual production, certification and shipping costs.
The devices will be shipped early 2017 and are available now for up to 50% off the retail price for early-birds.
FinSMEs
22/09/2016