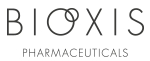 Bioxis Pharmaceuticals (formerly Cytosial Biomedic), a Lyon, France-based developer of Monophasic Tissular inductor MTI12, raised €2.5m in funding.
Backers included medical aesthetic technology company Juvamed (for the development ot Bioxis' technologies in China) and two European family offices. Under the agreement, Bioxis and Juvamed will cooperate to obtain Chinese Food and Drug Administration (CFDA) approval for the two dermal filler technologies developed by Bioxis; MTI12, based on pharmaceutical grade chitosan and CYTOSIAL, based on crosslinked hyaluronic acid.
The company intends to use the funds to continue to develop its technologies and to hire new talent.
Founded in 2010 by Frédéric Bertaïna, CEO, Bioxis Pharmaceuticals specializes in the discovery, development, production, and commercialization of innovative products in regenerative medicine, notably MTI12, considered as the world's first Monophasic Tissular Inductor based on pharmaceutical grade chitosan.
The company, which is certified ISO 13485, has 10 employees, including senior management with extensive experience from major players in aesthetic dermatology. It has received the support from Medicen, the life sciences cluster of the Paris Region (EIP label) as well as BPI France (French public investment bank).
FinSMEs
23/09/2016