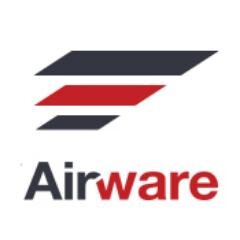 Airware, a San Francisco, CA-based commercial drone solutions, provider, acquired Redbird, a Paris, France-based provider of drone data analytics for mining, quarrying, and construction industries.
The amount of the deal was not disclosed.
Founded in 2013 by Emmanuel de Maistre, CEO, Redbird develops an advanced solution to collect, process and deliver drone data for construction sites, quarries, mines and landfills. The company has built a collaborative cloud platform that enables customers including major construction and quarrying companies to access and interact with drone information anytime and anywhere. In late 2015, Redbird signed a strategic and technologic partnership with Caterpillar, a leading manufacturer of construction and mining equipment.
With the deal, the two companies will provide a complete offering for construction sites, mines, and quarries to digitize and optimize operations. Customers can plan drone flights, capture high-quality aerial data, analyze it, and create detailed, survey-grade mining and construction site maps of up to 1,000 acres per day, per drone, for production tracking and site safety assessment.
Redbird's office in Paris will become Airware's European Headquarters. The team will continue to build analytics applications while also supporting Airware's new integrated solutions for European-based customers and partners.
Founded in 2011 by Jonathan Downey, CEO, Airware offers complete drone solutions – built on a hardware, software, and cloud services platform – to enable enterprise to plan, fly, and analyze aerial data. The company has raised more than $90m to date from investors including Andreessen Horowitz, First Round Capital, GE Ventures, Google Ventures, Intel Capital, John Chambers, Kleiner Perkins Caufield and Byers, and Next World Capital.
FinSMEs
26/09/2016