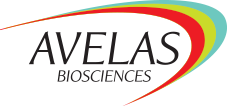 Avelas Biosciences, Inc., a San Diego, CA-based clinical stage oncology-focused company dedicated to improving cancer patient care from diagnosis through treatment, raised $20m a Series C financing.
The round was led by Pharmstandard International, S.A. with participation from new investors Ervington Investments Limited and Alexandria Venture Investments and existing investors Avalon Ventures, Bregua Corporation, and WuXi Healthcare Ventures. In conjunction with the funding, Andrei Petrov, Ph.D., the chief executive officer and managing partner at Inbio Ventures, a venture capital management company representing Pharmstandard International, S.A., joined Avelas Biosciences' board of directors. At the same time, Kevin Kinsella and Nikolay Savchuk will be stepping down as directors of the company.
The company plans to use the proceeds to advance AVB-620, into late-stage clinical trials, to develop new targeted therapeutics for cancer and for general corporate purposes.
Founded by Avalon Ventures on technology from Nobel laureate Roger Y. Tsien, Ph.D., and led by Carmine N. Stengone, president and chief executive officer, Avelas Biosciences focuses on developing AVB-620, a cancer illuminator which is in a Phase 1b trial in breast cancer to assess safety, pharmacokinetics and fluorescence properties using tissue image analysis.
FinSMEs
18/08/2016