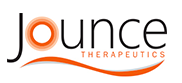 Jounce Therapeutics, Inc., a Cambridge, MA-based company focused on the discovery and development of novel cancer immunotherapies and predictive biomarkers for patient enrichment, announced a strategic collaboration with Celgene Corporation (NASDAQ: CELG).
Focused on developing and commercializing innovative immuno-oncology treatments for patients with cancer, the collaboration includes options on Jounce's lead product candidate, JTX-2011, targeting ICOS, and up to four early-stage programs to be selected from a defined pool of B cell, T regulatory cell and tumor-associated macrophage targets emerging from the Jounce Translational Science Platform and an additional option to equally share a checkpoint immunooncology program.
Post option exercise, Jounce will lead global development and U.S. commercialization for JTX-2011 and one additional collaboration program.
Jounce Therapeutics will receive an upfront payment of $225m and a $36m equity investment from Celgene as well as regulatory, development, and net sales milestone payments and tiered royalties on ex U.S. sales. Aggregate payments for development, regulatory and commercial milestones could potentially be $2.3 billion in total across all programs reaching commercialization.
Read additional information on the deal here.
Led by Richard Murray, Ph.D., chief executive officer, Jounce Therapeutics is discovering and developing novel cancer immunotherapies integrating translational science insights, including identification of related biomarkers designed to match the right immunotherapy to the right patients.
The company was launched in 2013 with funding from life sciences investor Third Rock Ventures.
FinSMEs
22/07/2016