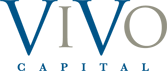 Vivo Capital, a global healthcare investment firm, closed a new fund, at over $100m.
Investors in The Vivo PANDA Fund include financial institutions, corporate entities, and family offices.
The fund plans to invest the capital in innovative early-stage healthcare companies across pharmaceuticals, biotechnology, medical devices, and diagnostics.
It will enable the firm to invest in all stages in the life science industry's development cycles complementing and building synergies with Vivo Capital Fund VIII, which invests primarily in later development stage and growth stage healthcare companies.
With the close of the fund, the firm also announced the opening of its office in Taipei, Taiwan, located at 18/F, No. 460, Section 4, Xinyi Road, Xinyi District, which add to the existing ones in Palo Alto, Beijing, Shanghai, and Taipei.
Founded in 1996, Vivo Capital is led by Managing partners Frank Kung, Albert Cha, Edgar G. Engleman, Shan Fu, Chen Yu, Mahendra G. Shah, and Managing directors Hwachie Lee, Cyber Cao, Lawrence Wang and Michael Chang.
The firm, which has more than $1.8 billion under management, has an active portfolio of over 30 companies (and over 20 exited) in the USA and 15 in China (and 5 exited).
FinSMEs
13/06/2016