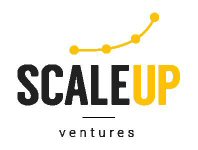 ScaleUP Ventures Inc., a Toronto, Ontario, Canada-based venture capital firm, added Kent Thexton to lead its first fund.
In this role, Mr. Thexton will be responsible for overseeing the investment activities of the firm and will serve as the General Partner for ScaleUP Ventures Fund I.
He has spent almost 25 years in both founder and operational management positions at growth companies globally, including Founder, Chairman, President and CEO. Mr. Thexton most recently served as Managing Director at OMERS Ventures, the venture capital investment arm of OMERS, one of Canada's largest pension funds with over $77 billion in net assets.
He also served as Chief Data and Marketing Officer and board member at European telecom firm O2 Group plc, which sold to Telefonica S.A. in 2005 for $35 billion, founded venture-backed i-wireless, a large MVNO with over one million subscribers and is also Chairman of Sierra Wireless (NASDAQ:SWIR)(TSX:SW) and Redknee (TSX:RKN). Mr. Thexton has also been an active angel investor for a number of years.
Founded by Nadir Mohamed, former CEO of Rogers Communications, and Sheldon Levy, former President of Ryerson University and now Deputy Minister Training, Colleges and Universities for Ontario, ScaleUP Ventures aims to fill a gap in the venture capital ecosystem, and to help Ontario and Canada create more global-scale technology businesses and high-tech jobs. The initiative combines a venture capital fund and a Leadership Council comprised of some of Canada's most successful business leaders, startup entrepreneurs, and technology investors. The council members will provide strategic guidance and mentorship to high-potential companies in Ontario.
ScaleUP Ventures Fund I is a $75m fund with investors from private industry plus a commitment of up to $25 million from the Province of Ontario. The fund will target early stage investments in high growth technology companies in large, growing markets that have begun to show traction.
The fund is currently closing on funding commitments, and will start investing immediately.
FinSMEs
25/05/2016