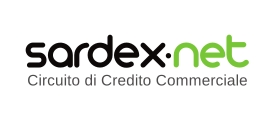 Sardex, a Serramanna, Italy-based commercial credit system for professionals and companies, raised €3m in funding.
The round was led by Innogest with participation from Invitalia Ventures, Banca Sella Holding, Fondazione di Sardegna, Nice Group and Stefano Meloni's Melpart. In conjunction with the deal, Meloni joined as president of Sardex.
The company intends to use the funds to expand operations nationwide.
Founded in 2009 by Gabriele Littera, Piero Sanna, Carlo Mancosu, Giuseppe Littera and Franco Contu, Sardex.net operates a commercial credit platform aiming at connect Sardinian companies providing value added promotion services and credit and payments tools which complement traditional ones. Through online accounts and a digital local currency, the system offers professionals and companies the opportunity to finance themselves on a reciprocal basis, transforming their unexpressed productive capacity into additional liquidity to support recurring costs and make investments.
The main target of Sardex is help companies to consolidate and/or acquire markets shares.
The model, started in Sardinia and currently counting over 3,000 participating companies generating more than 50m in transactions in 2015, has been replicated in Piedmont, Lombardy, Emilia Romagna, Marche, Abruzzo, Lazio, Molise and Campania and is to be launched in Umbria and Veneto.
FinSMEs
11/04/2016