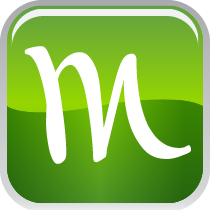 Menlo Park, Calif.-based global venture capital firm Mayfield raised $525m across two new funds.
These include:
– $400M Mayfield XV which continues the firm's focus on early-stage venture investments, and
– $125M Mayfield which selects targets later-stage venture investments.
Led by investing directors Navin Chaddha, Rajeev Batra, Tim Chang, Ursheet Parikh, and Robin Vasan and operating director James Beck, Mayfield is a global venture capital firm with over $3 billion under management investing in early-stage enterprise and consumer-facing IT companies. It is currently investing Mayfield XIV in U.S.-based and cross-border companies and Mayfield India II in India-based companies. Mayfield also invests in China-based companies directly and alongside its partner, GSR Ventures.
Founded in 1969, the firm has invested in more than 520 companies, resulting in 114 IPOs and more than 160 mergers or acquisitions.
Some recent successes include:
– Elastica (acquired by BlueCoat Systems),
– Marketo (NASDAQ:MKTO),
– The Rubicon Project (NASDAQ:RUBI), and
– SolarCity (NASDAQ:SCTY).
FinSMEs
29/04/2016