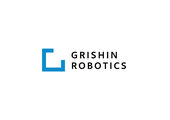 Grishin Robotics, the venture capital firm focused on hardware, robotics, and IoT founded by Dmitry Grishin, launched a new $100 million fund.
Four times the size of its initial $25m fund, announced in mid-2012, and an expanded focus, the new vehicle has been supported by a number of institutional and individual investors from Europe and the U.S.
It will support hardware & software companies, driven by the six pillars of the "Hardware Revolution", cheaper components, ubiquitous connectivity, smartphone penetration, 3D printing, disruption of supply chain and crowdfunding.
The fund's vision is based on the fact that until recently, people mainly thought about robots as multi-functional products in humanoid form-factor. Today, single-purpose devices, combining sensors with software and data analytics components, have the potential to radically automate the physical world around us – eliminating "dirty, dull & dangerous" tasks from our lives and, thus, realizing the ultimate purpose of robotics.
The new fund will be primarily focused on Series A & B deals, with a certain amount of capital reserved for seed and later-stage opportunities. Grishin Robotics is also looking to expand its B2B focus as well, actively looking into include collaborative and material handling robots, AI & data analytics, as well as industrial IoT. With the new fund, the firm also intends to lead rounds more often. Depending on the deal structure and investing position, it allocates up to $10m over the lifecycle of the company.
While 12 previous investments are all located in the U.S., Grishin now plans to expand its geographical focus to include Europe. It will now have a presence in the Bay Area and U.K with new partner Verdi Israelyan based out of London.
Ring's Series C round represented the first investment out of Grishin Robotics' new fund.
FinSMEs
11/04/2016