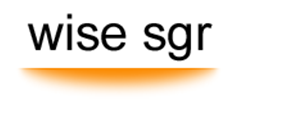 Wise Sgr, a Milan, Italy-based private equity firm, closed its latest fund at €215m.
Limited Partners in Wisequity IV include domestic and international institutional investors, the management team of the firm and other high net worth individuals.
Founded in 2000 by Paolo Gambarini and Michele Semenzato, Wise specializes in investing in Italian small and medium sized companies operating in B2B niches, with a turnover ranging between €20m and €100m and oriented to international markets.
The firm makes two main types of investments: Leveraged Buy Out (acquisition of majority holdings, via leverage) and Development Capital (subscriptions to increase capital stock in companies with high growth potential).
The average investment size in each company is €5-€25m in terms of equity value and €10m-€75m in terms of enterprise value.
FinSMEs
15/03/2016