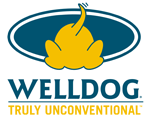 WellDog, a Brisbane, Australia-based energy-focused technical services company, raised A$4.25m in new debt financing.
Cash Resources Australia of Sydney provided the financing, which is secured by WellDog's trade assets related to its coal seam gas business in Queensland.
The company will use the funds for commercial growth in 2016.
Led by CEO CEO John M. Pope, Ph.D., and CFO Trenton Thornock, WellDog deploys subsurface data and data collection systems to high volume resource production operators such as shale oil and gas, coalbed methane, and coal mining operators. Its downhole WatchDog reservoir monitoring products employ electronic and fiber optic pressure and temperature sensing systems to monitor hydraulic fracturing activities, identify areas requiring additional infill wells, and optimize oil and gas production conditions.
The company is also commercializing services targeted at characterization of complex reservoirs in order to locate directly shale bound oil and gas resources and optimize productivity of hydraulic fracturing stages.
WellDog is backed by Shell Technology Ventures, the corporate venture capital arm of Royal Dutch Shell plc.
FinSMEs
28/03/2016