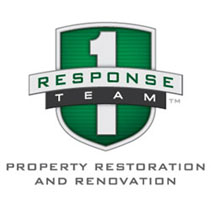 Response Team 1, a Wheeling, IL-based provider of property restoration and renovation services, received an equity investment from Nautic Partners, LLC.
Nautic Partners VII, L.P. and Nautic Partners VII-A, L.P. (collectively, Fund VII) invested in the company in partnership with Response Team 1 co-founders John Goense, Chairman and CEO, and Erik Bloom, Vice Chairman. In addition, Antares Capital and LStar Capital provided financing for the transaction.
The terms of the transaction were not disclosed.
Response Team 1 provides mitigation, structural restoration, and multifamily renovation services. In details, mitigation services involve first responders arriving at a single-family home or a multifamily/commercial property immediately after water, fire, or storm damage has occurred, in order to pump out water; dry and decontaminate the property; remove smoke and soot; and relocate household items for storage and cleaning. Structural restoration follows mitigation work and involves stabilizing the property's structure; cleaning and repairing plumbing, electrical, and HVAC systems; and restoring interior finishes. Renovation services involve performing multi-unit interior and exterior upgrades to multifamily complexes aiming for short turnaround times that minimize vacancy periods.
FinSMEs
22/03/2016