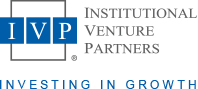 Institutional Venture Partners, a Silicon Valley based later-stage venture capital and growth equity firm, added Michael Miao to its investment team.
Miao joins IVP as an Associate and will focus on identifying and evaluating later-stage enterprise software, Internet, and mobile investments.
Prior to joining IVP, Michael Miao worked at Dropbox, an IVP portfolio company, in the Strategic Finance team where he led numerous cross-functional projects across corporate finance, corporate strategy, and product management.
He also worked in the Technology Investment Banking group at Deutsche Bank, where he advised corporate clients in the software and Internet sector on a wide array of equity, debt, M&A, and capital structure considerations.
Miao graduated Magna Cum Laude from UC Berkeley's Haas School of Business, where he earned a B.S. in Business Administration.
As one of the top performing firms in the venture capital industry, IVP is currently investing IVP XV, a $1.4 billion later-stage venture capital and growth equity fund, and manages $5.4 billion in committed capital. The firm, a typically lead investor in later-stage rounds with equity investments ranging from $10 to $100 million, has invested in companies such as AppDynamics, Domo, Dropbox, The Honest Company, Snapchat, Supercell, and Twitter, among others.
FinSMEs
25/01/2016