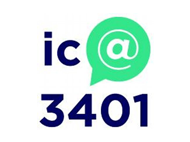 Drexel University and Ben Franklin Technology Partners of Southeastern Pennsylvania have teamed up to create a $10m early stage seed fund.
Administered by representatives from Ben Franklin and Drexel Ventures, the University's enterprise for supporting translational research, discovery and innovation, the fund will initially invest in spin-off companies that have licensed technologies from the university and have already taken advantage of its commercialization programs.
The candidate pool will eventually be expanded to include startups founded by alumni and students.
For the fund, Ben Franklin is committing to match a $5m investment by Drexel over the next 10 years and will join Drexel and University City Science Center's efforts to strengthen the offerings for members at the Innovation Center @3401 ([email protected]). It will offer a variety of services and support including industry consulting, market analysis and access to capital.
Launched in June 2014 as a partnership between the Science Center and Drexel University, [email protected] offers workspace, shared amenities, along with a variety of services designed to connect its members with the people and resources needed to grow. The center hosts roughly 30 early-stage tech, digital health and business services companies and is also home of DreamIt Ventures and Point.io.
In addition, Safeguard Scientifics (NYSE:SFE), the Radnor, PA-based healthcare and technology private equity and venture capital firm, is also joining [email protected] in a high-level capacity as its first "Sustaining Member". Led by Steve Zarilli, President and CEO, Safeguard will play a meaningful role in the center's ecosystem, including helping to recruit and mentor member companies and to bring in new industry collaborators.
FinSMEs
04/01/2015