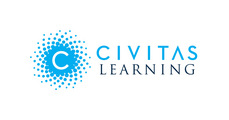 Civitas Learning, an Austin, TX-based student insights platform, acquired College Scheduler, a Chico, CA-based provider of schedule planning solutions for higher education.
The amount of the deal was not disclosed.
Led by Robert Strazzarino, CEO, College Scheduler provides a cloud-based platform that aims to optimize class selection and aligns scheduling options with a student's outside time commitments, including employment, extracurricular activities, or recurring appointments.
With the acquisition, Civitas Learning will extends its current planning and advising abilities to include class scheduling and registration and add the entire College Scheduler team to its organization including Strazzarino, who will assume a senior leadership role within Civitas Learning, overseeing the product strategy, development, and delivery of College Scheduler's solutions.
Co-Founded by Charles Thornburgh, CEO, and Dr. Mark Milliron, Chief Learning Officer, Civitas Learning provides higher education organizations with analytics infrastructure and apps to turn their data into actionable insights about student behavior and engagement. The company partners with more than 884 campuses reaching more than 3.19 million students. This is the first acquisition following a growth investment of up to $60m in September 2015, led by the global private equity firm Warburg Pincus.
FinSMEs
23/01/2016