Balderton Capital, a London, UK-based venture capital firm, promoted Rob Moffat and James Wise to the partnership.
Moffat and Wise have been members of Balderton's investment team for a combined total of eleven years, and hold multiple board positions between them.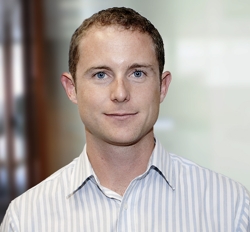 Moffat joined Balderton in 2009 from Google, where he was a Manager in the European Strategy and Operations team. He is currently a board director or observer with portfolio companies Nutmeg, Prodigy Finance, Qubit, Carwow, Wooga, Housetrip and Rentify and has worked on investments into companies such as Citymapper, Credit Benchmark, Contentful and Archify. Moffat's sectors of expertise include fintech, in particular insurance and retail financial services, as well as marketplaces, martech and gaming.
His functional focus is marketing, where he works across the portfolio to share best practice, Geographically, he spends most of his time in Berlin and London.
Wise joined Balderton in 2012 and has worked on portfolio companies such as crowdfunding site Crowdcube, Sunrise (sold to Microsoft for $100M), and 3DHubs, the large 3D printing platform. He holds seven board positions, and specializes in enterprise software, productivity tools and healthtech.
The firm's partnership now comprises eight investing partners including Moffat, Wise, Suranga Chandratillake, Daniel Waterhouse, Lars Fjeldsoe-Nielsen, Tim Bunting, Mark Evans, and Bernard Liautaud. Roberto Bonanzinga recently left Balderton to create InReach Ventures, a new kind of software-powered venture capital firm.
Founded in 2000, Balderton Capital is one of the largest venture capital firms in Europe, managing $2.3 billion and investing in over 100 companies. Notable realized investments include NaturalMotion (the mobile gaming developer, sold to Zynga in 2014), Betfair (the online betting exchange, 2010 IPO), LOVEFiLM (the home entertainment subscription service, sold to Amazon in 2011), MySQL (the open-source database software, sold to Sun Microsystems in 2008) and YOOX Group (the online retailer of leading fashion brands, IPO in 2009).
The current portfolio includes innovative companies such as Nutmeg, CrowdCube, Lyst, 3D Hubs, Globoforce, Banjo, Prodigy Finance, Credit Benchmark, Kobalt, Openet, Scytl, Talend, The Hut Group, Tictail and WorldStores.
FinSMEs
08/01/2016