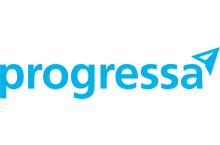 progressa, a Vancouver, Canada-based platform for sub-prime and near-prime consumers to improve their financial health, raised $11.4m in Series A equity and debt funding round.
Backers included Cypress Hills Partners and Conconi Growth Partners.
The company intends to use the funds to grow its consumer loan portfolio and improve its market position in Canada.
Led by CEO Ali Pourdad, progressa uses proprietary credit scoring models and advanced data science to provide loans that allow credit constrained consumers consumers to pay their past due bills or other outstanding debts.
Technically, the company offers unsecured instalment loans between $1,000 and $15,000 payable in fixed instalments over 6 to 36 months.
progressa currently serves Canadians in all provinces and territories with the exception of Quebec and Nova Scotia.
FinSMEs
01/12/2015