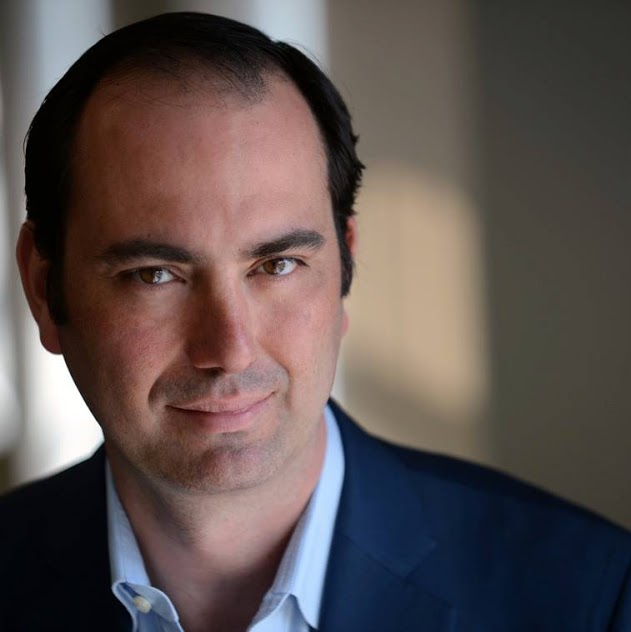 In conjunction with the launch of their US$70M first early-stage venture capital fund, Christian Hernandez Gallardo, the co-founder and managing partner at White Star Capital, answered our questions about himself, the firm and their investment strategy, people to work with and the tech/vc industry.
FinSMEs: Christian, very nice to meet you…can you tell us a bit more about you? What's your background?
Christian: I am, by background and passion, a technologist. I started coding on my father's Commodore 64 when I was 12 and have spent my professional career in product and management roles inside technology companies both big and small. In 2009 I joined Facebook in London to help scale our presence in Europe, Middle East and Africa working with developers, media and gaming companies across the region.
Eric Martineau-Fortin and I had started co-investing as Angels in 2012. His background as a technology M&A banker was highly complimentary to my product background. In 2013 we made the decision to focus on our investment strategy full time and evolved White Star Capital from our personal investment vehicle into an institutional Venture Capital.
There is no other job in the world that I can think of that can provide me with the breadth of intellectual stimulation that I get as a VC. I get to learn from brilliant, ambitious entrepreneurs every single day and even better, get to partner with many to try and harness technology as an agent for change.
FinSMEs: Let's speak about White Star. What's the focus? Which is the investment strategy?
Christian: We founded White Star around three main tenets:
First, to have a purposeful presence on both sides of the Atlantic. With our main hubs in London and New York, we actively invest across North America and Western Europe. The geographic footprint also allows us to support our entrepreneurs as they scale internationally.
We also wanted a fund size that allows us to co-lead Series A rounds when a company is raising between $4 and $10M. We saw this as a great opportunity to support entrepreneurs in New York, London or Stockholm at this stage. Our first institutional fund (which we just announced) is at $70M and we have led a number of Series A rounds from both sides of the Atlantic, partnering with local or vertical funds. Finally, we wished to build up a talented in-house team each with specific operational experiences. Every one at White Star Capital has experience with founding, scaling or exiting a business. We join up financial acumen with engineering backgrounds and seek to use this to support the entrepreneurs we partner with. In terms of interest for investment, we look to back entrepreneurs with global ambitions who understand the power of data as a competitive advantage, be that as a consumer-facing or a B2B business.
FinSMEs: Can you introduce the other team members at White Star?
Christian: We are a small team based in offices both in Europe and North America. The firm was co-founded by Eric Martineau-Fortin and myself in 2007. Eric was both a long-standing technology M&A banker and my longtime friend. We were then joined by Jean-Francois Marcoux who used to lead M&A for a leading Canadian Media group and then co-founded Ludia, a gaming company which he successfully exited.
Eric, Jean-Francois and I are complemented by an investment team which includes founders of startups, VPs of Engineering, a lawyer-turned-entrepreneur, all of whom have experience scaling and exiting their own businesses.
FinSMEs: Which are the startups already in the portfolio?
Christian: White Star Capital has been investing under this banner since 2007 so some of our historic investments include Betaworks in New York, Dollar Shave Club in Los Angeles and Summly (later sold to Yahoo!) in London. More recent investments from the fund includes IoT predictive-analytics company mnubo in Montreal, robotic locksmith KeyMe in New York and golf vertical network Hole19 out of Lisbon.
FinSMEs: Partnering with entrepreneurs, what do you like (or don't you like) to see in them?
Christian: Entrepreneurs and VCs must realise that the relationship they cement together will last many years. The average VC seed investment takes seven years from investment to exit. I therefore primarily want to back entrepreneurs with whom I can actively work with and learn from for a very long time.
Also, I love entrepreneurs who marry a level of delusional ambition and desire to change the world with the humility to accept that they can't do it alone. This makes them hungry to continue learning (and improving), but also to build a leadership team and investor syndicate of people that can support his or her vision as the company matures.
FinSMEs: Which trends do you follow with particular interest?
Christian: We believe there are a number of macro technology trends that will drive significant innovation. First and foremost, the acceleration of mobile devices as the primary and central computing device the world over. All of the super-computers in our pockets generate and share massive amounts of data. Second, the proliferation of a social layer across the web (be that Facebook, Twitter, WeChat or Kik). I continue to argue that Facebook is the richest deepest CRM database ever built and we get excited whenever we see companies marrying social data with proprietary data-sets.
And depending on which analyst firm you choose to listen to, by 2020 there will be somewhere between 40 and 100 BILLION connected objects. The Internet of Things is driving that proliferation of data-collecting devices globally, from industrial applications like oil-rig sensors to smart watches or smart home devices. At White Star, we're keenly interested in companies that can track and bring this IoT data to life.
FinSMEs: Do you have your own anti-portfolio?
Christian: Venture Capitalists say "No" 99% of the time, so trying to keep a list of those that you could have, should have, would have invested in can be anxiety-inducing!
There are absolutely companies we saw at a very early stage, some of which went on to billion-plus dollar IPOs or exits, in which case we could have invested early but didn't. At the same time a company we may have met at a Seed or Series A stage can also be vastly different from the company who goes on to exit. An investment decision is made at a point in time, but ultimately you are investing in people, so have confidence in a founding team that will very likely pivot and evolve their business as it matures.
Follow Christian on Twitter @ChristianHern or his team @WhiteStarVC
FinSMEs
24/11/2015