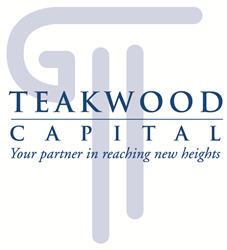 Teakwood Capital, a Dallas, Texas private equity firm, added three executives to support current and future portfolio growth.
These include:
– Stu Bell, who has been hired as Managing Director of Business Development. Most recently, Bell served as a Senior Vice President in Comerica Bank's technology and life science office in Dallas;
– David Sikora, who has joined Teakwood as an Executive Partner. A veteran of the software industry, Sikora has served as CEO of multiple public and venture backed private companies during his 25-year business career. Most recently, he was the Founder & CEO of Digby where he built the first mobile and application storefronts for 50 major brands including Home Depot, Bed Bath & Beyond and UnderArmour; and
– Dave Ellett, who is joining as Executive Partner, brings more than 30 years of experience guiding online organizations through various stages – from start-up to re-start scenarios. He currently serves as Chief Executive Officer at RemitDATA where he is responsible for the vision, strategy and day-to-day operations of the company. Prior to this, Ellett served as President of Belo Interactive Media. His experience also includes tenures at large IT organizations such as Oracle and EDS.
Led by Shawn Kelly, Managing Director, Teakwood Capital invests in technology-focused companies with revenues below $25 million in Texas and neighboring states.