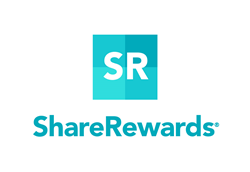 Pursuant, a Dallas-based technology-driven fundraising agency, acquired ShareRewards, a Dallas-based company that creates merchant-funded fundraising programs for commercial and nonprofit organizations.
The amount of the deal was not disclosed.
With the acquisition, Pursuant, which serves nonprofit organizations through intelligent fundraising, plans to expand ShareReward's offerings to its clients in every vertical of the nonprofit space.
Founded by James E. Dunne III, ShareRewards allows donors to give by merging shopping and philanthropy into one process. The company allows nonprofits like schools and churches to raise money by partnering with online retailers to implement shopping rebate programs for donors. Supporters enroll at a custom website. When they shop online at participating retailers, a portion of their purchases (3% on average) are rebated to the organization.
Users can also track how much money they have generated for their favorite causes.
ShareRewards is already operational in 26 school districts across the nation.
Established in 2001, Pursuant was as a fundraising agency dedicated to empowering nonprofit leaders raise more money through email and video strategy. Since then, it has expanded its services and offerings through other industry acquisitions such as Ketchum, KMA, RSI Stewardship, and most recently 2DIALOG, which became part of the Pursuant family this March.
Pursuant currently partners with health and human service organizations, educational institutions, athletic programs, hospitals, faith-based organizations, and churches.
FinSMEs
27/10/2015