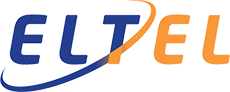 Eltel (Nasdaq Stockholm: ELTEL), a European provider of technical services for critical infrastructure networks, is to acquire Vete Signaltjenester AS, a Norway-based provider of railway-signalling services.
The amount of the deal was not disclosed.
The acquisition will allow Eltel, which entered the Norwegian Rail market in 2012, to increase its resources in the signalling and safety segment. Vete's services are complementary to Eltel's current offering in Norway and provides clear synergies with the existing Rail business of Eltel.
Led by Richard Bednar, CEO, Vete offers new installations, corrective and preventive maintenance, project management, engineering and advisory services within the railway signalling segment. The company, which had a turnover of approximately NOK 60 million in 2014, has 37 employees with specialized signalling and safety competences.
It covers entire Norway. Customers include the Norwegian rail infrastructure owner "Jernbaneverket", Oslo Metro "Sporveier Oslo", signalling system suppliers and construction companies.
With operations throughout the Nordic and Baltic regions, Poland, Germany, the United Kingdom and Africa, Eltel provides a broad and integrated range of services, spanning from maintenance and upgrade services to project deliveries.
The current number of employees is approximately 9,300. In 2014, the company's net sales amounted to €1,242m.
FinSMEs
19/10/2015