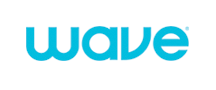 Wave, a gigabit fiber and broadband services company, acquired Layer42 Networks, a Mountain View, CA-based provider of business-to-business Internet connectivity, colocation, and data transport services.
The transaction, of undisclosed amount, is effective immediately.
Layer42 brings to Wave metro Ethernet services for businesses throughout Silicon Valley and the San Francisco Bay Area as the only colocation provider in the Mountain View, CA corridor.
Founded in 1999, Layer42 delivers three primary services to approximately 150 customers (including Barracuda Networks, Dropbox and Square and others throughout the San Francisco Bay area): Internet access; Ethernet transport; and wave transport, with speed offerings ranging from 10 megabytes to 100 gigabits. The company's colocation facilities are based in two network operation centers, in Santa Clara and Mountain View, CA, with a total of about 70,000 square feet.
Wave, which plans to invest in additional hiring and technology to accelerate growth, will name the acquired company as "Layer42 by Wave". Layer42's services will continue without interruption as operations are merged with Wave during the coming months.
Formed in 2002 and led by Steve Weed, CEO, Wave is a provider of video, internet and phone services on the West Coast, currently serving more than 430,000 internet, Cable and phone subscribers in California, Oregon and Washington. Thanks to its recently raised $130m round, the company aims to expand its network and related services in the above mentioned states.
Following the deal, Derek Garnier, Layer42 Networks CEO, is remaining with Wave as SVP of Data Center Services.
FinSMEs
11/09/2015