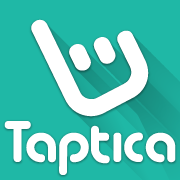 Taptica, a mobile user acquisition platform for advertising agencies and brands, acquired AreaOne, a Tel Aviv-based social marketing technology company, for a total of $17m.
The consideration is payable in cash and shares over a two-year period.
The acquisition of AreaOne, a Facebook® Marketing Partner for Ad Technology, will expand Taptica's mobile offering to include the social media space. Taptica will be able to optimize marketing campaigns for advertisers across mobile, social, and video channels as well as expand to China, and benefit from cross-platform strategies, as their clients' data intelligence is linked to a complete view of the consumer, enabling them to advertise their campaigns across the widest range of traffic sources.
Led by CEO Alon Michaeli, AreaOne currently offers its global clients, such as Baidu, IGG, ChangYou, and Boyaa Interactive, both fully managed and self-service mobile marketing solutions through the proprietary technology of the A1 Platform, which automatically guides advertising to meet each client's unique goals through programmatic optimization algorithms that consider past, real-time, and predicted future outcomes of mobile campaigns.
Led by Hagai Tal, CEO, Taptica leverages AI and machine learning to offer data-focused marketing solutions that drive execution and brand insight in mobile, leveraging video, native, and display to reach the most valuable users for every app, service, and brand. The company works with more than 450 advertisers including Amazon, Disney, Facebook, Twitter, OpenTable, Expedia, and Zynga, and more than 50,000 supply and publishing partners worldwide.
Headquartered in Israel, Taptica has offices in San Francisco and New York.
FinSMEs
08/09/2015